Video calls are the new norm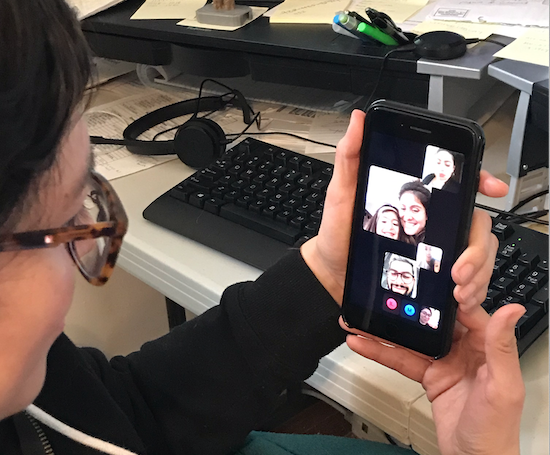 Sandra Gutierrez knows all too well the struggle with siblings as she has five. Getting together is a rare occurrence and may sometimes lead to arguments. Seeing someone in person has become something of the past. It has taken the cause of a major outbreak in order to learn that spending time with family is being taken for granted. Using smart devices to communicate is now an essential way to keep in touch with family.
"It's more convenient for me to talk to my siblings because they are basically just a click away," Ms. Gutierrez said.
For some people, it is easier to get in connection with family members. It does not require the changing of work schedules or for people to make their way to faraway places to visit their relatives. Regularly, people might have every day problems in life posing a threat to family plans.
"Some of us were busy doing other things and my siblings had other family priorities and most of the time we would try to make plans, but they would fall apart because some would have complications and could not come," Ms. Gutierrez said. "Now we have the ability to just meet up all at once without the hassle."
It has become harder on some more than others emotionally since there is now a lack of physical connection. The ability to touch has become a new appreciation and has affected how people communicate.
"I've never missed the disagreements with them as much as I do now," Ms. Gutierrez. "I still miss that part of being with them and I just miss actually being around them even if we did argue."