Hobbies at home make transition to shelter-in-place easier
Quarantine has made many people stir crazy and not know what to do so they picked up new hobbies. 
"Life has been hard during quarantine, with staying inside and no social interaction, I feel like I'm going crazy," freshman Anna Albers said.  
The quarantine has made people give up their old hobbies for new ones.
"I've picked up coloring in drawings that have already been done instead of making my own drawing," freshman Angelina Hernandez said. 
It has already been a month of quarantine, and there seems to be no end in sight. The small things that people have been un-appreciative of before they want to have so bad.
"I want to go out somewhere," Hernandez said. 
With the school's closed down for the rest of the year and moved to online school students have shorter days, more freedom.
"I picked up better school habits," Albers said.  
People have started doing things from sewing to having tea parties with their sister/daughter. Some people have also gotten so bored that they smell wipes to choose their favorite one and they organize stuffed animals by their favorite to least favorite. Walking has also been a very common hobby for many people. 
Having a tough time during the quarantine? Here's some advice from fellow Miege students for this quarantine.
"Stay strong and stay home," Albers said. "I know things are hard right now, but it can only get better now. By staying home you prevent so much bad from happening, and you save lives. Don't be selfish and protest or hang with friends. Stay home for the good of everyone." 
"Talk with family and friends as much as you can," Hernandez said. "Try to keep yourself active and busy, it helps pass the time."
About the Writer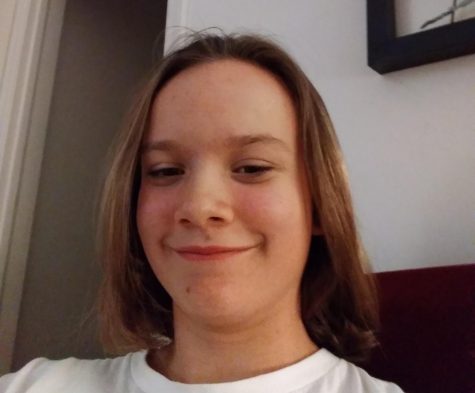 Elizabeth, Staff Writer
Elizabeth is a freshman in high school who loves to read, write, spend time with her family and collect little rubber duckies. She loves writing feature...