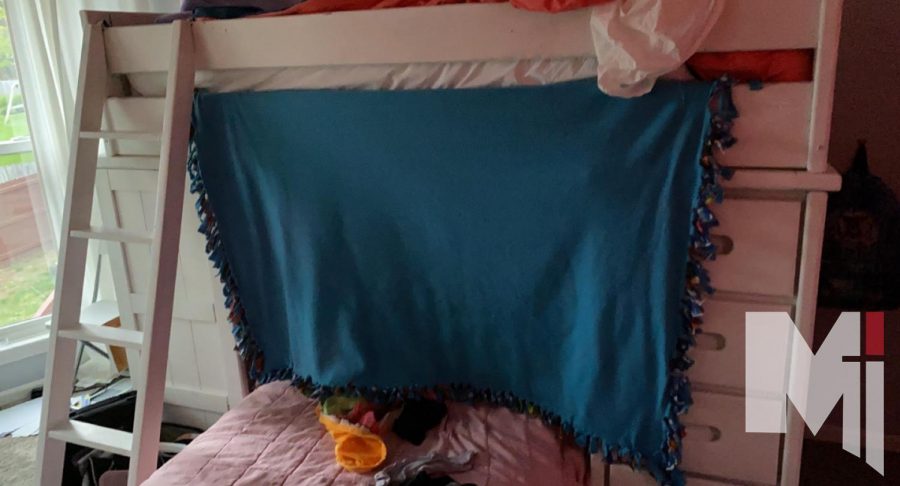 Sophomore shares journey with depression
Mental health is a concept that people are beginning to understand, especially during the pandemic, but it is something sophomore Maggie Nobblit is familiar with.
Nobblit has struggled with mental health for years after being clinically diagnosed with depression. While she struggles with her mental health, she continues to define it herself everyday.
"Mental Health to me means learning to get better," Nobblit said. "You know, whether it be by yourself or with the help of another person, mental health is really just significant to you and is something that should be good and you should work on if you aren't the best at it."
Her mental struggles can make it hard to live her daily life, but Nobblit continues to work through it everyday.
"Sometimes it's really hard but with school and stuff, you know you have to get up and you have friends so you can't just be this Debbie downer around them all the time," Nobblit said. "You just sometimes end up having to fake it which obviously isn't the best thing to do but you kind of just have to."
According to Nobblit, friends play a huge role in her health and coping methods.
"It's nice to know that there's someone there for you and it's a nice thought to be able to know someone is always there for you," Nobblit said.
Talking about her feelings to others is very important to Nobblit. She regularly attends therapy and is an avid supporter of it, along with other strategies like texting friends and hotlines. 
"It might be a little scary at first, I know I was scared when I first met my therapist, but we have a good relationship now and it's so nice to take one day out of the week to just talk to someone in a non judgemental zone," Nobblit said. "You can talk about stuff you wouldn't be able to talk about with your parents or your friends because you can just talk about anything, like deep dark secrets from your past or even a show you like."
While friends can help, they can also be harmful to Nobblit's state of mind. Things like comparisons add to her stress and anxiety.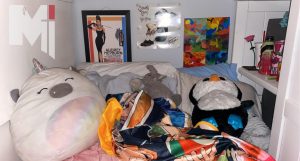 "I think that's really counterproductive," Nobblit said. "If your friend is going through an episode and you just go 'Well I get sad sometimes too' and 'It's okay to cry because everybody gets sad', it's different for everyone and you can get sad because someone calls you something and you could get sad just because you feel sad. Nobody has it the exact same and it's a little insensitive to bring it up."
Her family has a strong influence on her relationship with her mental health as well. According to Nobblit, while her family can be understanding, there are just some things they could never understand.
"Parents want what's best for kids but they really don't understand, especially in our day and age where kids are more likely to be sensitive, which is not a bad thing at all," Nobblit said. "If we are feeling sad, we should voice our sadness but sometimes parents just don't get that because they weren't brought up in the same environment."
Due to her stress, Nobblit has also made a special environment for her to go back to. She created her space, which she calls her Comfort Space, using her favorite items and space in her room.
"I like to be in enclosed spaces when I'm really freaking out and when I'm having a panic attack," Nobblit said. "I do not like to be around people when I'm dipping so I've made a little area in my room where I can just seclude myself and I'll have my chromebook with me and I'll just watch a show to calm myself down."
The most important part of Nobblit's struggles is the long term impact they have had on her. According to Nobblit, accepting her mental illness and taking it in stride has helped her become stronger and more vocal. 
Becoming more open to others is still something she has worked on for years, and she continues to work on.
"My struggles are still a part of who I am as a person and they've helped me build myself, because they've kind of helped me develop a sense of self," Nobblit said. "At first it was really hard because I tried to fake everything but now I have just accepted the fact that I am mentally ill and there are going to be some low points in my life, but I'm just going to have to deal with it."