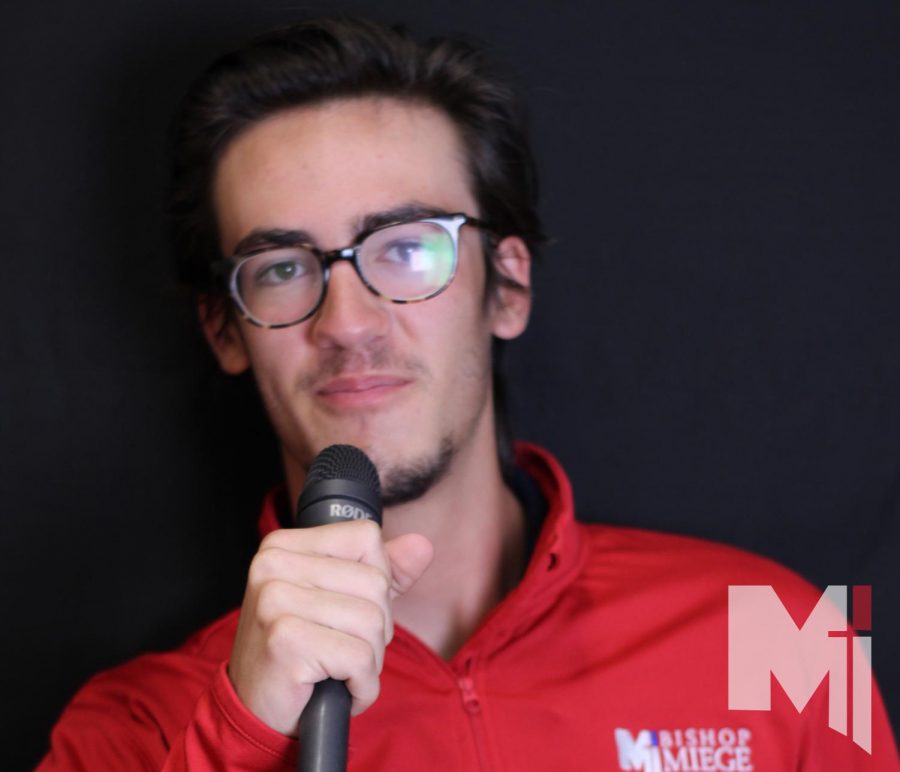 Announcing Coones
Going to sporting events is one of the highlights of the high school experience. Especially with the winning tradition at Miege, senior Henry Coones takes this experience to the next level by announcing games and trying his best to make it more fun for everyone involved.
Ever since he was a kid watching the Royals and Chiefs on TV, Coones said he dreamed of being able to announce their games and bring his energy into their broadcasts.
"I've always been big into sports and always wanted to be a broadcaster on ESPN or PA announcer for the Royals or the Chiefs," Coones said. "I always thought that'd be a really cool job."
While Coones has announced this season for the boys' baseball team, he said he thinks he's able to get them more hyped up and ready to win.
"I enjoy getting the boys into the game," Coones said. "I feel like we played better when I'm playing walkup music and I announce enthusiastically."
As the online announcer for many home basketball games during the winter, Coones said he tried to give the fans a sense of being at the game through his spirited announcing.
"I love announcing the basketball games for the people online because it's kind of a fun way to watch the game, and I feel like if you have a good announcer, then it's a lot more fun to watch it online so I try to be that fun announcer," Coones said.