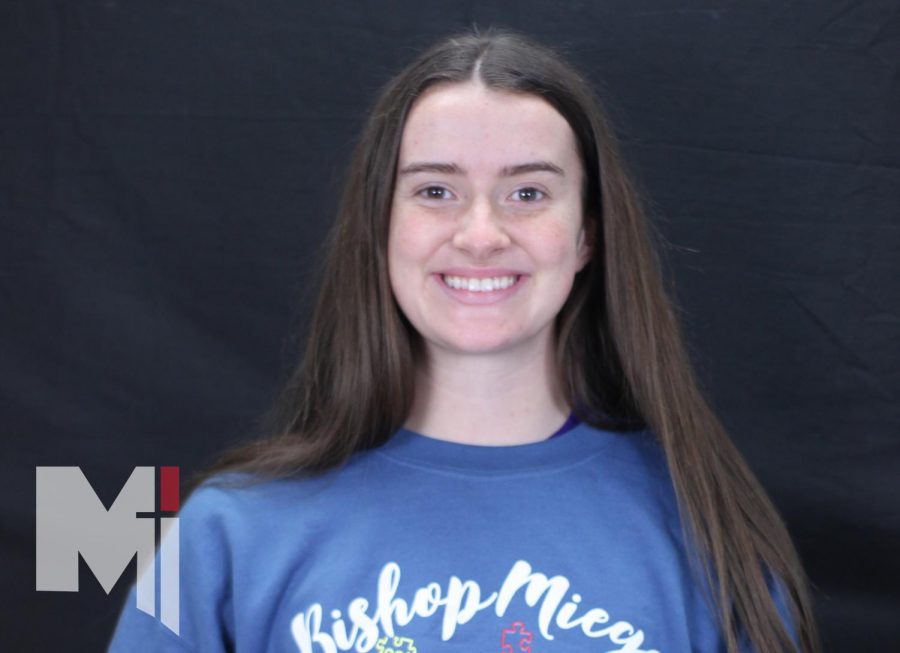 Bigger than Basketball
Kansas Gatorade Player of the Year, USA National Team MVP, McDonald's All-American, two-time 4A State Champion and Louisville commit, senior Payton Verhulst has a well-decorated basketball reputation.
But there's more to Verhulst than her basketball resume.
Verhulst is planning on continuing her education and basketball career at the University of Louisville in Louisville, Kentucky, where she plans on majoring in special education.
"My little sister, Addy, she has epilepsy, and I was kind of the one who helped her when she was younger at school," Verhulst said. "I was always her buddy whenever she started needing more help."
Payton has gotten a head start on her major through the Peer Mentoring program offered at Miege.
"I know a lot of colleges don't offer that type of support until junior year, and I just feel like that experience is really going to help me when I do begin those classes my junior year," Verhulst said.
During Verhulst's time as a peer mentor, she has worked both one-on-one and in a classroom setting by assisting math teacher Taryn Frank's Algebra I class and working closely with freshman Lola Kernell in fine arts teacher Sarah McCambridge's journalism class.
"I loved being with Payton, she always gave good advice, and it was really fun," Kernell said. "We always had a lot of funny things going on."
According to Verhulst, Peer Mentoring not only helped her grow her knowledge in special education, but also create new friendships.
"I still talk to Lola every day, it's not just about learning how to teach and help them work in class, but also just building relationships with them outside of the classroom," Verhulst said.
Whether it's on the court or in the classroom, Verhulst continues to find ways to go above and beyond the standard.
"Payton really has a kind heart and a great knowledge of how to work well with others and adapt to what is needed to be able to let that student learn in a style that works best for them," learning resource director Mallorie Hurlbert said.