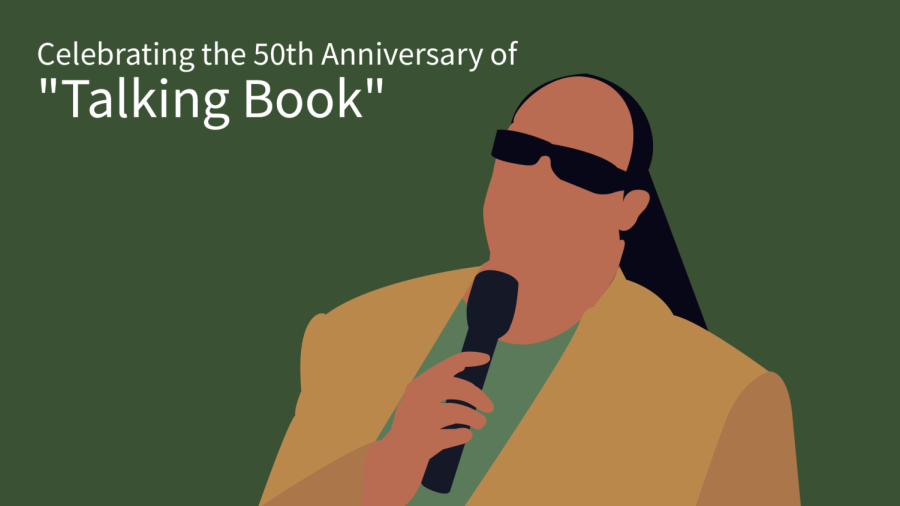 Celebrating the 50th Anniversary of "Talking Book"
Vision – It takes on many meanings. For one, it is a sense, something taken for granted by most of us, the simplistic yet ever working purveyor of reality, a creation of blessing which shows us the world in all its beauties and tragedies. Another interpretation is not so different in the way it translates creation. 
This type of vision abandons all physical meaning and becomes something abstract, a prodigal foreshadowing of all that same beauty and tragedy. This type of vision is not universally enjoyed, and thus, those who can capture this elusive insight have an alluring moniker that every good artist attempts to grasp – the visionary. 
Visionaries come in many forms, from many different origins. Some appear from seemingly nothing, flashing a talent unprecedented that generated somewhere in a burning desire previously unbeknownst to public knowledge. Others shine from the beginning, rising to their stage on a level completely of their own, making it evidently clear to the world they are prodigies in the truest shape. 
While being a visionary in either of these forms is a boon of special talent, when an individual seemingly fits well into both of these categories, born almost as sent to the world to display an advancement of artistic inspiration, he is simply unparalleled – Especially when he was born without vision.
Stevie Wonder is an American musical visionary. Throughout the entirety of the 1960s and 70s, Wonder dominated the Billboard, impressing both the charts and critics with his dazzling brand of Motown pop. Yet, born in Detroit, Michigan to a poor single mother, blind from prematurity, the odds were stacked against Stevland Hardaway Judkins. It did not take long to see that Stevie had no regard for "the odds."
By the age of 11, the boy was a local sensation, galvanizing Motown Records to bring him into its prestigious lineup. From there, things only accelerated. Despite having no sight, Wonder proved talented in more than just his charismatic performing abilities, especially as he matured into his teenage years. "Little Stevie" proved an all around virtuosic wunderkind, composing beautiful yet accessible tracks, as well as exhibiting excellence in various different instruments. By 1972, Stevie Wonder was no longer so little, but now a 21 year old man, without the burden of a childhood contract. It was at this time he signed a new contract with Motown records, one that unlocked a gate to unseen artistic liberties. This was the album that Covenant produced, an album released 50 years ago today.