The resurgence of mullets: Quarantine has brought a blast from the past, for better or worse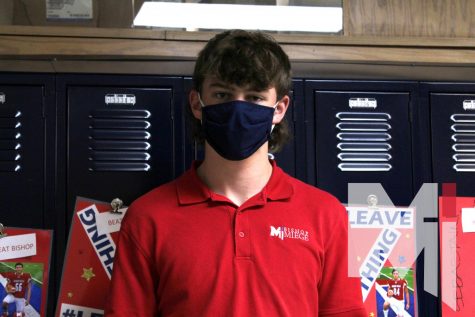 Being out of quarantine has brought back many things, mullets included. The rise of this trend has been happening everywhere, and opinions have been strong. Some love it, hate it, or couldn't care less for it. 
Mullets are not as young as they are remembered to be. In fact, the oldest mullet ever mentioned was within Homer's "The Iliad", The term "mullet" was not coined until 1994, given its name from the song "Mullet Head" by the Beastie Boys. 
Around Miege, it's easy to spot them. One particularly memorable mullet is from Ryan Eskew.
"It looks pretty cool in my opinion," Eskew said. "I work at a barbecue restaurant and a lot of people will sit in that have mullets and they'll always compliment me on my hair, which is pretty cool." 
Students with mullets seem to have multiple commonalities as well, whether because it came back in fashion because the length is a perfect fit for under a baseball helmet, or others.
Or others, like Eskew, who had no intention of getting one but ended up rocking the cut over the summer and even now.
"When I was getting a haircut, I had no intention of getting a mullet but then my barber said 'You have good hair for a mullet' and I thought why not?" Eskew said. 
While wearers of mullets have shown a lot of love towards the style, senior Margaret Lisac's thoughts differ.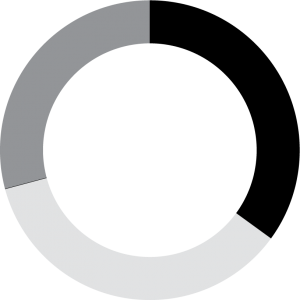 "I'm not a big fan of long hair on men, and the mullet is just a really weird style, and it really bothers me," Lisac said. "It kind of looks like the barber screwed up, and got tired of cutting the hair and just gave up."
According to Lisac, mullets were cool in the '80s but not now and should be left in that decade.
For mullet wearers, the only downside to the mullet is keeping it neat and grooming it, according to sophomore and former mullet wearer Oscar Ludwikoski. Luckily, he learned some tricks to keep a mullet looking good for a long time.
"Keep the front short," Ludwikoski said. "You know, after about three months of a mullet the top of the hair gets long, so you gotta keep that short to complete the look."