The Backstory of the Adams Family: Freshman recommends watching new 'Wednesday' series on Netflix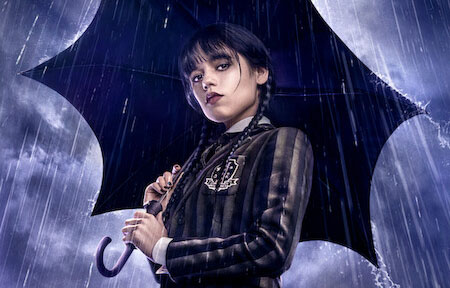 Jena Ortega portraying "Wednesday" in the new series has had Adams family fans excited as she extends the family history of the Adams even more. 
Wednesday, daughter to Morticia Adams and Gomez Adams, has made an appearance in her new series that is filled with plot twists, adventure, history and thrill. The Adams family has always been a classic with a movie filled with history to each family member, but not so much Wednesday. 
 In my opinion, I like this series because it gives us more insight as to what Wednesday is really like and what meaning she has in the family. In this thrilling series "Wednesday" is sent to a school that will really help her find her inner self. This series has a special meaning behind it to society because it gives me a message that not many may see.
 It teaches that being different is a good thing and a bad thing being an outcast makes me wonder what your purpose is in the world. The show teaches a message to me that I will always have a purpose in my family and history. Vengeance also plays a key role in this show in wanting to get revenge on things that have happened in the past
The Adams family history originates a lot with the school she goes to and makes you wonder who is guilty and who isn't. It gives us more information about the Adams family and their history in this series. I like how they really focus on Wednesday and what she is capable of and her meaning in the Addams family. 
In the Adams family movie, it gives us a lot of historical information about the family but not so much Wednesday. I think they could've done better with the graphics and monsters in the series. One thing I look forward to in these kinds of series is the graphics.
 They didn't necessarily make the monsters scary but also not like a cartoon. The fake body parts and blood could've been graphic specific to the detail when it came to that.  Throughout the whole film, they kept me on the edge of my seat with the plot twist, but not so much with the graphics. They had me thinking about what will happen next in the family history. 
I give this series a five-star rating, I think they really tied down the whole Adams family history. This series is only available exclusively on Netflix.