Can't Get Enough: Daniel Caesar returns with his 3rd R&B studio album 'Never Enough'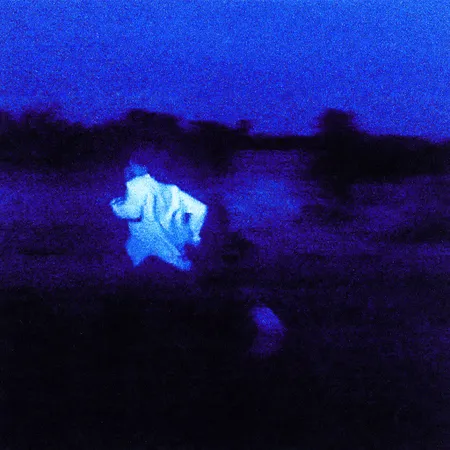 In the 4-year hiatus taken by musical artist Daniel Caesar, he has crafted an emotionally reflective R&B album by intertwining elements of gospel and neo-sounds with transitions between mid-tempo and slow-tempo to ignite a relaxing yet polarizing experience. "Never Enough" collaborates with artists Ty Dolla $ign, Omar Apollo, serpentwithfeet and Mustafato, each blending their own style with Caesar's to showcase a journey through heartbreak. 
I discovered Daniel Caesar in 2018 when I found the song "Japanese Denim" through an Instagram story. It marks my first dive into R&B music and I was immediately hooked to  Caesar's rich sound and poetically honest lyrics. 
Caesar's last album was "Case Study 01" released in 2019, holding contributions with Brandy, Pharrell Williams, Sean Leon, Jacob Collier and John Mayer. Caesar released "Freudian"in 2017, which contains popular songs like "Get You" featuring Kali Uchis and "Best Part" featuring H.E.R. Caesar was featured on "Invincible" by Omar Apollo, "Careless" by FKA twigs and "Peaches" by Justin Bieber. 
"Never Enough" marks Caesar's first time aiding in the production process of his songs, which I think gave him an even further opportunity to offer a look into his demons and what has shaped his perception of love and reality. The album serves as an honest confession of mistakes and lessons learned through philosophical allusions adding a profound personal touch to his repertoire. 
"I'd been itching to do it, and it was just the right time," Caesar said in an interview with Variety Magazine. "I'm still stepping into it. I still needed guidance. I still needed people around that I trusted to bounce ideas off of." 
The same surprising connection arose when themes of distance, time, overthinking and acceptance were explored in the album. A cycle of albums revolving around the idea of toxic relationships circulates throughout social media again and again, and yet from my first listen, Caesar was able to approach the subject in a refreshing sense. 
I enjoyed every track in this album, but my ranking mainly ties into a personal connection with the storytelling involved in each song, preference in lyrics and use of instrumental to invoke a specific ambiance and mood. 
I wanted to analyze these songs by showcasing some of my favorites by theme as well as exposing my top three picks from "Never Enough." 
Taking the third spot would be "Pain Is Inevitable."

The immediate start of a bold stroke of a violin and bass release a sorrowful energy that sets the tone. Caesar voices the complex struggle of his confidence being rooted in his artistic freedom while also catering to what is deemed required of musicians. One of my favorites of the song is the repeated question in the background of "Who runs the show?" Caesar answers this with the line "Pain is inevitable/ Misery Is a choice" and "Now I'm a product that must turn a profit/ Something to prove/ I'm a god, I'm a prophet."

For my second spot is "Ocho Rios" as this song utilizes an entrancing melody of emotion combined with pitched-down vocals and synths to amplify Caesar's falsetto. This song stands as a ballad for his appreciation of the love offered to him as well as regret for his treatment of his past partner. The struggle of romantic relationships is also seen in songs "Do You Like Me?" and "Valentina" that explore the constant need for validation in undefined relationships and coping with a lost love as Caesar sings "I know you got a man/ But please understand/ Baby he won't/ Love you like I do." 

And finally, at the top of this album is "Always" because it puts Caesar's signature style in a vulnerable mode of performance. His passionate vocals exemplify how he is trapped in the memories of the relationship. He

depicts his refusal

to acknowledge reality as it brings too much pain with lyrics like "

There will always be space for you and me" and "If you're with somebody else/I'll give you time and space/Just know I'm not a phase/I'm always."
"Never Enough" allows listeners to witness a release of Caesar's contrasting emotions of jealousy and confidence, as well as serve as a reminder that artists struggle with the same aspects of being human. Caesar's message is detailed throughout this album by urging listeners to recognize love as an endless cycle, but that loving yourself is the true essence to healing.