Top Bowlers in the Alley
Sophomore CJ Reno
Bowling has been part of sophomore CJ Reno's life since she was in second grade. This is her second season on the Miege bowling team. She joined the bowling team because she found it as something fun to do in the winter.
"My favorite memory of the bowling team was going to state last year and talking to everyone," Reno said. Reno added that it is a great way to make new friends.
Her average score is 175, and she has an all-time high of 285.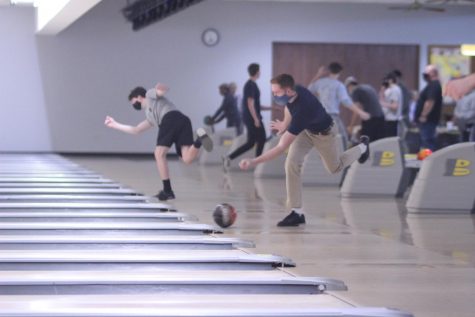 Senior Daniel Fontaine
Senior Daniel Fontaine started bowling his freshman year of high school and has been on the Miege bowling team ever since.
"It was something I thought was fun, going bowling during school," Fontaine said. "It has become a very fun competitive thing to do."
Fontaine's average score is 170, and his highest score is 248. A fond memory that sticks out to Fontaine is when an alumni threw his ball at the pin guards, causing the ball to bounce off and coast back towards them very slowly. He said that anyone who is considering joining the bowling team should definitely do it.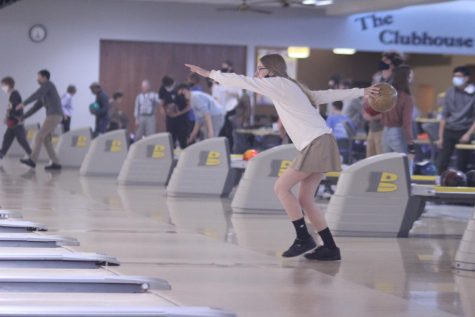 Junior Natalie Koehler
Junior Natalie Koehler has been bowling for the past five years. Three of the years have been on the Miege bowling team. Koehler joined the Miege team because she wanted to be part of a sport or activity during school.
Her favorite memory of the team was from last year when they won regionals and went to state. Her average score is 160, and her highest score is 216. She encourages students who are considering bowling to join the team.
"Just try out because we need a lot more girls on the team, and it is pretty fun too," Koehler said.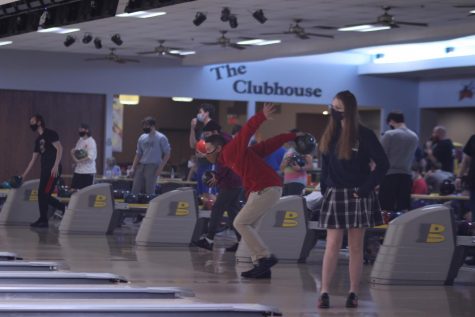 Senior Anthony Aquino
Bowling is the sport that senior Anthony Aquino has known for a long time. He started bowling around the age of 5. This season is his fourth year on the bowling team.
"Hearing that they had a bowling team really made me excited," Aquino said.
Last year when the girls' team qualified for state, Aquino was the only boy on the team to qualify as an individual. He has an average score of 180, and an all-time high of 230. Aquino urged students to join the bowling team because they will have the chance to bowl for free, have a lot of fun and have Coach Eshelbrenner as a coach.