Meet the Homecoming Court: Senior court Q & A
Henry Coones 
Involvement:  Football, CYO basketball and Rost Herd executive
Favorite Memory at Miege:  Sophomore year theology with Coach Koesterer. Everything from the nuggets to Jukebox Friday was a lot of fun.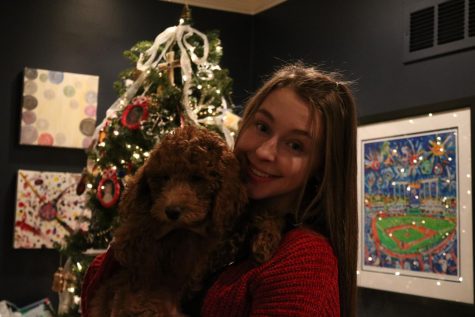 Merrin O'Connor
Involvements: Spirit club planning, volleyball, track, theater, Martina herd executive, NHS, Miege weekly, photo editor of the yearbook, cancer awareness club, CMT
Favorite Memory at Miege: Faith family, I love being in Mrs. Reed's faith family. We laugh so much and the people in there make it so fun, so does Mrs. Reed.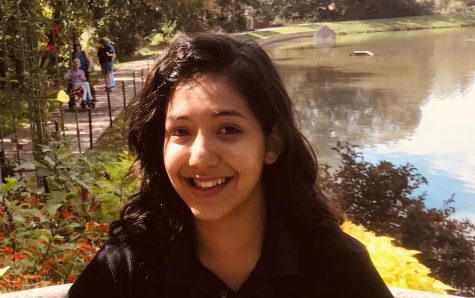 Isabella Guadamuz
Involvement: Spirit Club, CMT, Newspaper, Cheerleading, Page Pirates, NHS, Forensics and French Club
Favorite Memory at Miege: The first day of freshman year. I was so nerve wracked that I practiced saying "hello" in my mirror before orientation. When I entered the commons, I randomly approached about twenty people and asked them if they wanted to be friends, and that's how I met my close friends today. It definitely brought me out of my comfort zone. I loved feeling new and part of something larger than myself and I remember thinking, "Wow I can't wait to be a senior." I would do anything to be a freshman again.
Ella Martin
Involvements:  Varsity volleyball for four years now, I'm in NHS, and I'm in concert chorale this year, but I've done choir for 3 years now. I also played soccer my freshman year
Favorite Memory at Miege:  The '80s mixers, especially sophomore year. They're always really fun and the music is great obviously. Plus the volleyball team usually gets ready together after practice and we like to see who has the best outfit.
Payton Verhulst
Involvements: Varsity Basketball and Volleyball, NHS, Spirit Club, Herd Executive and Peer Mentoring
Favorite Memory at Miege: Seeing Molly Lombardi hit a little black car in the Miege parking lot. We were all trying to guess whose car it was from the senior class. Eventually we found out it was Mrs. Carman´s. Love her.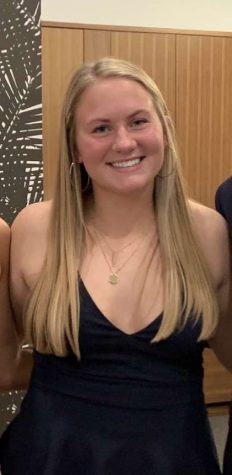 Caroline Gyllenborg
Involvements: Varsity Volleyball, Varsity Soccer, NHS, Tri-M honors society, St. Jude Club, Spirit Club and Sr. Millie Herd Executive
Favorite Memory at Miege: Winning state at soccer with my sister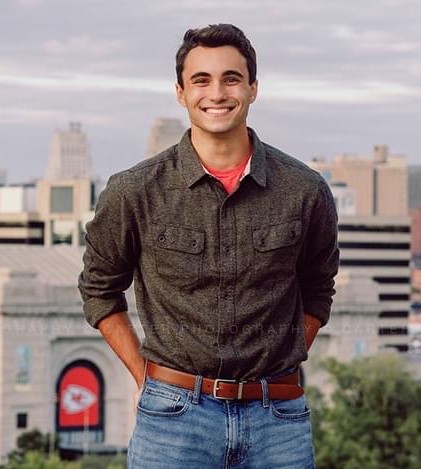 Evan Parra 
Involvements: Captain of the Rost Herd and I participate in theatre, whether that be the musicals or plays. I am a member of the varsity baseball team. I am involved in Concert Chorale, Select Ensemble, and National Honors Society, Barbershop, and am set to help lead the next Kairos retreat. I am also the new President of the Tri-M Music Honors Society.
Favorite Memory at Miege:  I got to watch David Lauterwasser almost win a dance off against Marie Clingan during the 80s mixer last year.
Also on the court, Daniel Fontaine, Carson Key and Jack Kincaid. More responses to come.